Pool Tile Removal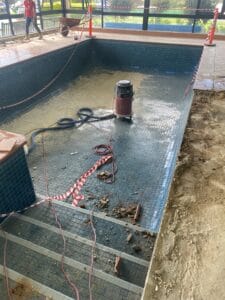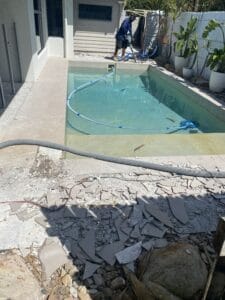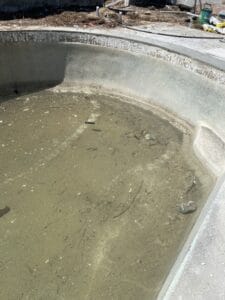 Do you have a pool and surrounding area that is old or looking a bit worse for wear? Perhaps you have some pool tiles that are cracked, loose or are outdated? It may be time to consider a pool renovation to get your space looking great for when family and guests visit during the summer.
Here at All Stripped, we are the pool tile removal specialists! Our professional team are capable of removing many different shapes, sizes and types of external pool tiles including terracotta pool tiles, porcelain pool tiles, ceramic pool tiles, glass pool tiles and stone or concrete paving. We can also stripout the inside of the pool, tiles, render, pebblecrete and marble.
We utilise high powered vacuums and other methods and machinery to ensure that we contain the spread of dust and dirt that can be generated during the pool tile removal process. Our team will also safely dispose of any broken or cracked tiles so that you don't have to worry about this.
Having been an industry leader in tile removal for more than 18 years now, our processes have been refined over the years and we have gained several glowing reviews from current and previous clients.
Ready to discuss your project with your local All Stripped representative? Contact us for a free estimate today!