Tile Removal Perth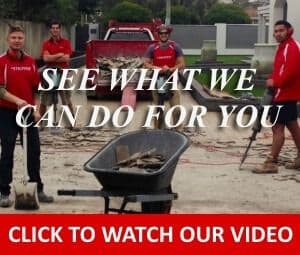 The Perth Tile Removal & Non-Structural Demolition Specialists
Are you a residential or commercial property owner and are planning to renovate or upgrade your kitchen or bathroom?
Get in touch with All Stripped today!
We are the experts in Perth tile removal and non-structural demolitions and always ensure that our projects are conducted without damage to any underlying concrete and the property itself.
We can safely and efficiently remove many different types of tiles and floor coverings including slate, ceramic tiles, terracotta, marble, vinyl, timber, flooring, carpets, cork flooring, pool tiles and others.
We understand that each tile removal and non-structural demolition job requires a personalised and professional approach. That's why we will always discuss your particular requirements with you as well as conduct a comprehensive inspection of the property prior to undertaking any work.
With each project, we'll use our innovative methods to reduce, control and extract dirt and dust generated during the tile removal process. This means that you won't have to waste time cleaning up after us!
To discuss your upcoming project, give us a call or send us an email today.
All Stripped WA
Phone: (08) 9244 9793
Email: aswa@allstripped.com.au
Address:
38 Abbey Gardens,
Mount Claremont WA
Postal Address:
38 Abbey Gardens,
Mount Claremont WA