Tile & Floor Removal Gold Coast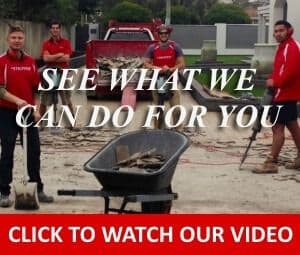 The Gold Coast Floor & Tile Removal & Non-Structural Demolition Specialists
Are you the owner of a residential or commercial property who wants to remove some tiles to make way for new ones or a different flooring type? Contact the team at All Stripped today!
We are the Gold Coast tile removal, floor removal and non-structural demolition experts, and we always make sure that our projects are completed without causing any damage to the concrete or the property itself.
We are skilled at removing many different types of tiles and floor coverings including slate, ceramic tiles, terracotta, marble, vinyl, timber, flooring, carpets, cork flooring, pool tiles and others.
We can remove water damaged flooring and tiles.
All Stripped Queensland understand that each tile removal and non-structural demolition project necessitates a personalised and professional approach. That's why, prior to starting any work, we will always discuss your specific needs with you as well as conduct a thorough inspection of the property.
With each project, we'll use our cutting-edge methods and equipment to reduce, control and extract dirt and dust generated during the tile removal process. This reduces or eliminates the need for you to spend time cleaning up after us! Give us a call or send us an email today to discuss your tile removal needs or your next project!
All Stripped Gold Coast
Email: asgc@allstripped.com.au
Postal Address:
205/41 Harbour Town Drive, BIGGERA WATERS, 4216.