Tile Removal Melbourne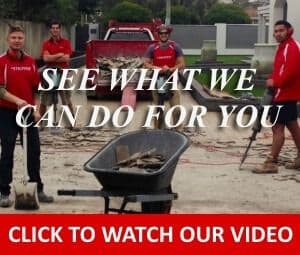 The Melbourne Tile Removal & Non-Structural Demolition Specialists
If you're planning on renovating your space, you can trust All Stripped to deliver professional service and quality work. We are experts in tile removal and non-structural demolitions, ensuring that each job is carried out without any damage to any underlying concrete and the property itself. All Stripped understands that each removal and non-structural demolition requires a different approach and we guarantee that our services will deliver the best results possible.
All Stripped services Melbourne and surrounds, providing domestic stripouts and non-structural demolitions for kitchens, bathrooms and even entire houses. We also stripout commercial properties such as shops, restaurants, cafes, hotels and office buildings. Whether it's preparing for a project or starting on a clean slate, All Stripped can do it for you. We remove all types of tiles and floor coverings including: slate, ceramic tiles, terracotta, marble, vinyl, timber flooring, carpets, cork flooring and pool tiles. We also do floor preparations such as concrete floor grinding and concrete levelling. If you need it removed, we can do it all!
All Stripped is fully licensed and qualified under the Victorian Building Authority to provide you with the required professional services (BD-L 68143). This means we can undertake non-structural demolition of walls without engaging a builder, however, we still use a structural engineer to assess and certify the demolition. If you are after a professional Melbourne tile removal and demolition service that provides high quality and value, don't hesitate to contact All Stripped today.
All Stripped Victoria
Phone: (03) 8677 7722
Email: asvic@allstripped.com.au
Address:
7 Campbell Street,
Yarraville, VIC 3013
Postal Address:
PO Box 938 Torquay VIC 3228