Tile Removal Brisbane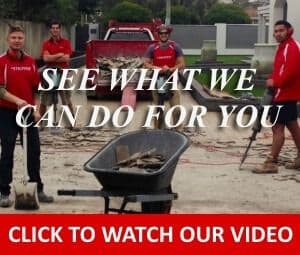 The Brisbane Tile Removal & Structural Demolition Specialists
If you own a residential or commercial property and are planning a renovation in the near future, contact the experts at All Stripped today. We are the Brisbane tile removal specialists!
We are the experts in Brisbane tile removal and structural demolitions and ensure that every project we are involved in is conducted without damage to underlying concrete and the property itself.
Since our establishment, we have removed over 320,000 square metres of tiles and another 472,000 square metres combined of timber, cork, vinyl, carpet and other surfaces.
We recognise that each removal and demolition project is unique and necessitates a thorough assessment of the property. We will always consider your wants and needs and are committed to providing personalised and professional service.
With each project, we'll use our innovative methods to reduce, control and extract dirt and dust produced during the tile removal process. This means less hassle cleaning up for you!
We service Brisbane and the surrounding areas. Give us a call or send us an email today to discuss your upcoming project!
All Stripped Queensland
Phone: (07) 3337 9993
Email: asqld@allstripped.com.au
Postal Address:
1435 Noosaville QLD 4566