Timber Floor Sanding
Would you like to experience the benefits of a beautiful, expertly polished timber floor? All Stripped is based in Geelong, Victoria and we service the suburb and surrounds, specialising in timber floor sanding and polishing. We work efficiently and with precision to sand and polish all types of existing timber flooring and decks, restoring them to a beautifully finished floor keeping its original vibrancy. Whether you're sprucing up the floor in your home or business, All Stripped are fully licensed and have a team of qualified technicians who work hard to deliver results for all our customers. Our experienced team delivers an excellent finish on all timber floor sanding works, guaranteeing a great look that will last for years to come.
We only use the best floor sanding and polishing techniques and products on the market to ensure every job is completed to the highest standard. All of our equipment has in-built vacuums to minimise any dust throughout your home whilst we work. On top of providing a professional and friendly service, we also take care to use environmentally friendly products and methods to minimise the impact on you and the environment around you. If you're thinking of resurfacing your floor and would like to know more about timber floor sanding, contact us today! The team at All Stripped are happy to discuss your options and can offer a free estimate quote.
Timber Floor Sanding is available in Victoria only so call us now on 1300 760 589 to speak to your local All Stripped representative.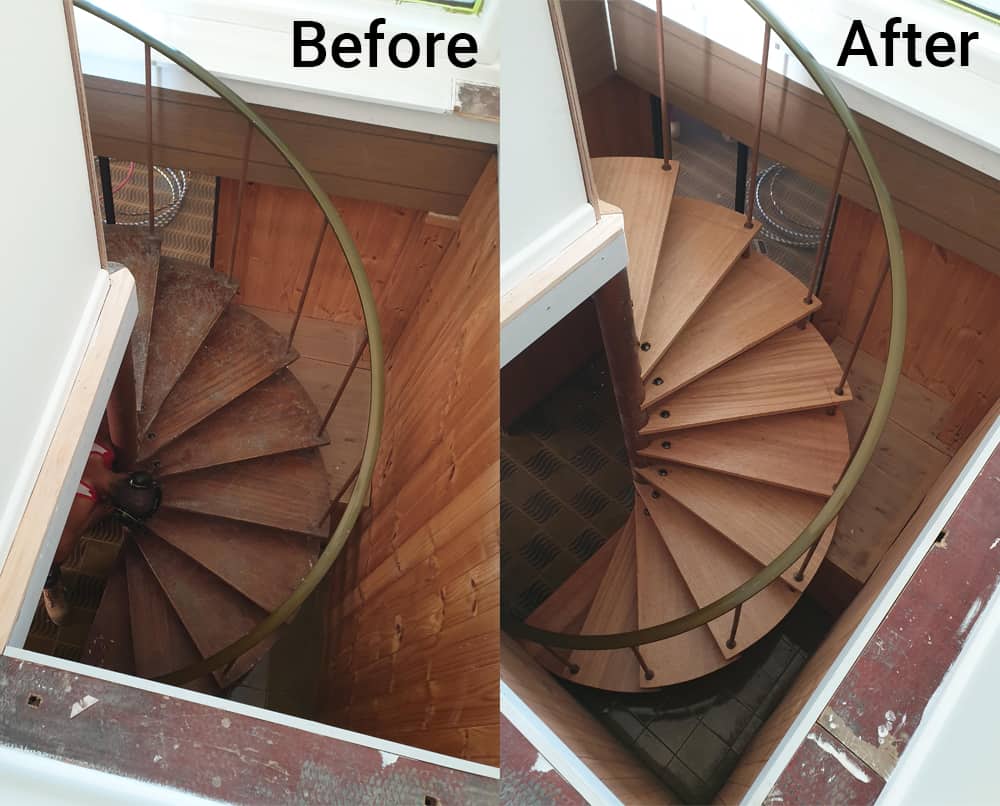 Frequently Asked Questions