Tile & Floor Removal Sunshine Coast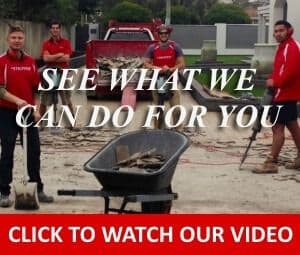 The Sunshine Coast Tile & Floor Removal & Non-Structural Demolition Specialists
All Stripped are the Sunshine Coast tile removal experts. We've worked with a number of residential and commercial clients over the years and have removed nearly 320,000 square metres of tiles and another 472,000 square metres of wood, cork, vinyl, carpet, and other surfaces since our inception.
We can remove water-damaged flooring and tiles.
Prior to starting any project, we will always discuss your specific needs with you as well as conduct a thorough inspection of the property and work area.
We understand how much your property means to you that's why we will always make sure that our projects are completed without causing any damage to the concrete or the property itself.
We will also use our innovative equipment and cutting-edge methods to reduce, control and extract dirt and dust generated during the tile removal process. This reduces or eliminates the need for you to spend time cleaning up after us! Give us a call or send us an email today to discuss your next project!
All Stripped Sunshine Coast
Phone: (07) 3337 9993
Email: asqld@allstripped.com.au
Postal Address: 1435 Noosaville QLD 4566